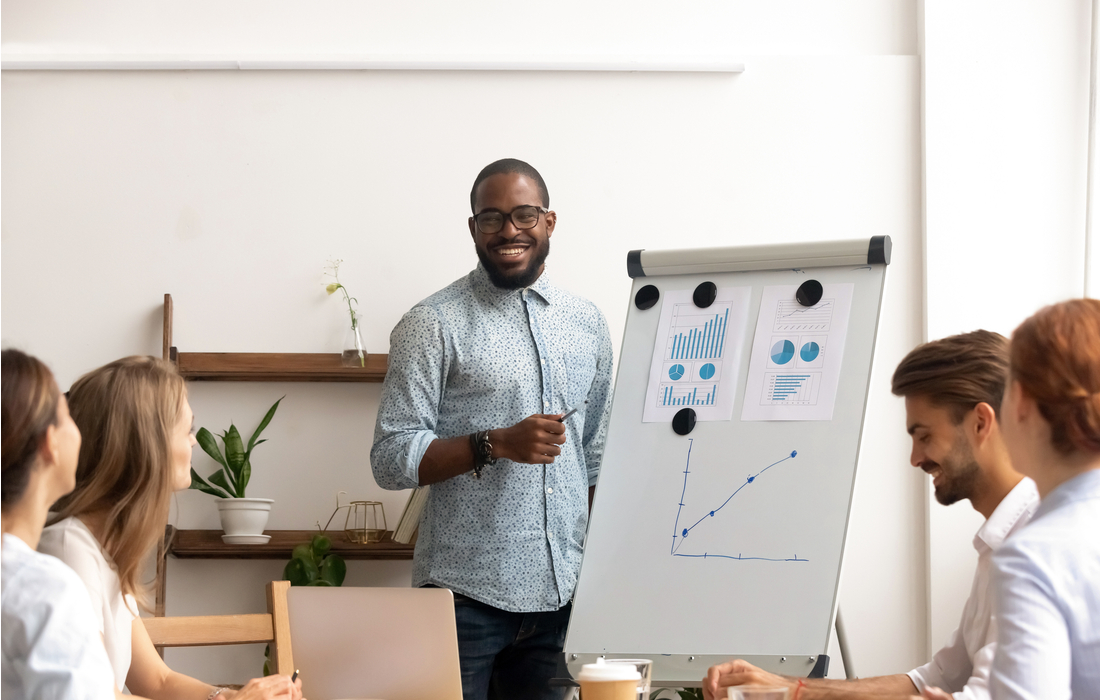 4 Things To Ask Yourself Before Hiring A Digital Marketing Consultant
Digital Marketing Consultants are basically first responders for your company's image. They swoop in, audit your marketing efforts, research your competitors, and plan your company's new marketing strategy. As a consultant, their primary goal is to maximize your leads and conversions, resulting in more growth and revenue for your business. Marketing consultants can add a ton of value to an organization, but making the decision to hire one is no easy task. You must consider your company's goals, if a consultant could help you meet them, and, most importantly, if you can afford to hire one. In this article, you'll gain a better understanding of what a marketing consultant does, and if hiring one would be in the best interest of your company.
What does a digital marketing consultant do?
There's a common misconception about what a digital marketing consultant actually does. Rather than carrying out day-to-day advertising tasks, they simply act as a coach for the marketing team. Marketing consultants make high-level decisions based upon a company's existing business model, advise improvements to increase potential, then delegate tasks to carry out the marketing strategy. A digital marketing consultant's responsibilities also include:
Evaluate social media and

email marketing

efforts 

Improve Branding

Find new opportunities for the business to improve existing customer relationships and attract new ones

Use analytics to monitor results
Why should I hire a consultant?
Well, that depends… Are you a business owner who wants to: 
Strengthen current customer relationships?

Expand and grow your customer base?

Define your online marketing goals?

Access data-driven information about how well your marketing budget is performing?
If any or all of those apply to you, it may be in your best interest to hire a digital marketing consultant. If you are producing great, purposeful content that engages your audience, getting good results from your advertising, and have a strong grasp of Google Analytics, then you may be in good shape! But then again, nobody is perfect. Which brings us to our next topic…
Who stands to benefit from a digital marketing consultant?
Simple: everybody! Getting the help of a third-party, unbiased professional can make a huge impact on an organization. A fresh set of eyes zeroed in on your marketing can uncover gaps that may go completely unnoticed by internal employees. Plus, seasoned marketing consultants have years of experience in the field. They've seen what works, what doesn't, and alway stay up-to-date with the latest marketing and advertising trends. The truth is, no company has flawless advertising. For that reason alone, everybody stands to benefit from a marketing consultant!
How much does it cost to hire a marketing consultant?
Perhaps the most influential factor in the decision to hire a digital marketing consultant is cost. While you want to find an affordable consultant partner, you also don't want to compromise quality. Here are a few things to consider: 
Investigate their service offerings: Have a clear idea of what services you're interested and make sure their offerings align

Explore their portfolio: Have they worked with companies like yours, or even in a similar industry?

Follow up on reviews: If you've got the time, consider following up on any reviews or testimonials you find regarding a marketing consultant

Research their tech: Make sure they have reputable ROI software to measure results
Additionally, overhead and demand factor into the cost to hire a digital marketing consultant. Long story short, fees can range anywhere between $65 and $300 per hour. Contacting specific marketing firms or consultants and requesting rates is the only way to get a hard and fast estimate. 
What's next?
You learned what a digital marketing consultant does, why you should hire one, how you can benefit, and how much it would cost to add one to your payroll. So, what's next? That is completely up to you! You may find that your organization's marketing is on track. Or, as a leader, you could take a big-picture look at your company and see room for improvement. After all, no one is perfect! If you're interested in growing your business through the power of marketing, IDS offers online marketing for companies big and small. We bring an authentic, data-driven approach to every marketing strategy. Let's chat about your goals today!