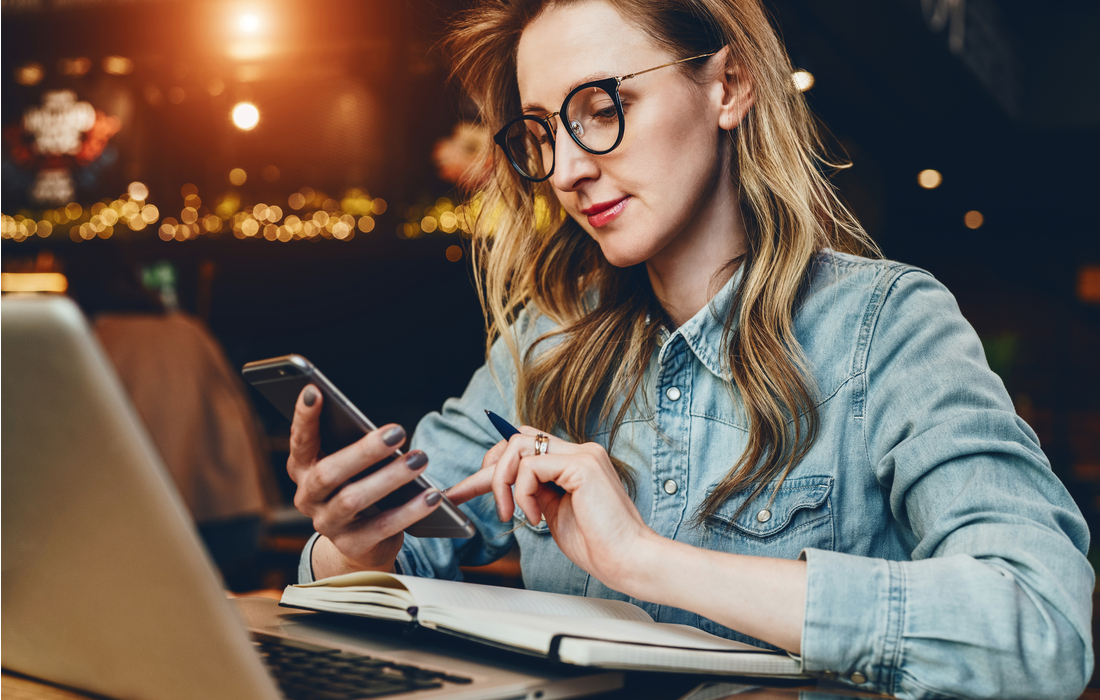 6 Email Marketing Best Practices
Optimize Your Efforts with Email Marketing Best Practices
Email marketing is one of the most powerful ways businesses can communicate with their customers and prospects. But, without email marketing best practices, your efforts are just a shot in the dark. Taking the time to optimize each and every email you send is the difference between an engagement and an unsubscribe. Email marketing best practices can also help increase open rates, click rates, and subscriber lifetime. In this article, we'll teach you how to optimize your list with 6 email marketing best practices. 
#1 Email Subject Line Best Practices
For email marketing best practices, you'll want to take special care when crafting your subject lines. You'll want enough characters to get your synopsis across, but not too many so that it runs off the page for mobile viewers. Another one of our favorite email marketing best practices in regards to subject lines is limiting your emoji usages to one or two. Using excessive emojis can trigger spam filters: a one-way ticket to a bad open rate for your email. 
There are many different angles you can take with your subject line—funny, shocking, inquisitive. But, a best practice for writing email subject lines is to run A/B tests. A/B subject line testing is simple: You divide your email list in half, then send the exact same email to both but with different subject lines. Then, whichever email has a higher open rate is the superior subject line. This can help you learn your audience preferences to inform future subject lines. 
#2 Send Test Email To Yourself
This is key for damage control. Send one, two, or even three tests emails to yourself before the launch. But, don't just view in preview mode; be sure to actually send a test to your personal email. Investigate the content on mobile, desktop, and even different email providers as they may display differently. Test every hyperlink and read every word carefully. This ensures any typos get caught, links get included, and images appear correctly. The last thing you want as an email marketer is to lose credibility over a grammar mistake. This is one of the most simple email marketing best practices, but perhaps the most crucial. 
#3 Build A Healthy Subscriber List
Make growing your subscriber list a priority in your marketing schedule. Include regular pushes on your social media channels. And don't forget to add a special place on your website homepage for visitors to opt in to your newsletter. Pop-ups are a controversial subject among the marketing community. They can create a disruption during the website visitor and may even appear spam-y. But, if you're adamant about reaching your subscriber goal, it may be something to consider. Click here for 8 email marketing best practices for pop-ups.
#4 Personalization
Consumers are very smart. They know the difference between a mass email and one sent individually. That is why one of the email marketing best practices is personalization. Take advantage of Mailchimp's merge tags to address your subscribers by name. You can also use automated tagging and behavior data to send customized content to your users inboxes. 
When you leverage behavioral targeting, you can create personalization emails based on what your customers are doing—or not doing—at specific dates and times. Here are some examples of behavioral targeting you might consider capturing provided by MailChimp:
Downloaded an application

Installed an application

Completed registration or signup

Started free trial

Completed first in-app action

Started paid subscription

Upgraded to next subscription tier
#5 Create Drip Campaigns
Drip marketing is a communication strategy that sends, or "drips," a pre-written set of messages to customers or prospects over time with the goal to move them towards a single call-to-action. These messages often contain helpful information, updates, and/or products. Pinpointe.com found that email drip campaigns are 80% more effective in nurturing leads, communicating regularly with customers, increasing sales, and re-engaging lost clientele than single-send emails. The key to a successful email drip campaign is twofold: first the email has to be timely, then it has to be relevant. For more on dip campaigns, click here. 
#6 Reward Your Subscribers
Among all other email marketing best practices, this may be the most fun: throw a giveaway! Recognize that your email marketing efforts would be for nothing if it weren't for your loyal subscribers. Reward them with a discount, promo code, or giveaway. Use this as leverage to grow your email list. First, create a landing page for your giveaway with a space for users to input their email. Next, promote the link on your social channels. Enticed by the giveaway, followers will enter the contest and you will capture new emails. Be sure you've got an automated welcome email set up to greet your new subscribers. 
No One Knows Email Marketing Best Practices Like The Experts
Throughout your marketing journey, you are sure to pick up a ton of email marketing best practices. You'll hone your subject lines, you'll incorporate personalization, and even celebrate your new subscribers. But, at some point, you'll discover the best email marketing practice of all: hiring the experts. At Interactive Design Solutions, we know email marketing. For years, we've helped clients nurture customer relationships and gain new leads through inbox content. Drive more traffic, sell more products, build your brand, or reach your target market. No matter what you're looking to achieve, we can help. And we can't wait to work with you!